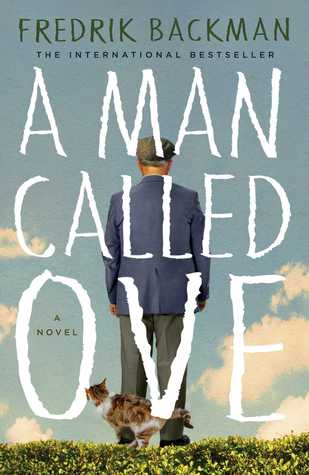 My husband liked this so I though I'd give it a try.
Stats: Published in 2014, print 337 pages, audio 9'9″, narrator George Newbern
BTW: Ove is pronounced "Uva"
Blurb: A grumpy yet loveable man finds his solitary world turned on its head when a boisterous young family moves in next door.
Meet Ove. He's a curmudgeon, the kind of man who points at people he dislikes as if they were burglars caught outside his bedroom window. He has staunch principles, strict routines, and a short fuse. People call him the bitter neighbor from hell, but must Ove be bitter just because he doesn't walk around with a smile plastered to his face all the time?
Behind the cranky exterior there is a story and a sadness. So when one November morning a chatty young couple with two chatty young daughters move in next door and accidentally flatten Ove's mailbox, it is the lead-in to a comical and heartwarming tale of unkempt cats, unexpected friendship, and the ancient art of backing up a U-Haul. All of which will change one cranky old man and a local residents' association to their very foundations.
What I liked: Pretty much everything about the book. I think we all know someone like Ove and his very real struggles with people and the world he lives in, so I imagine that is why so many people have enjoyed this book. What I find entertaining is that I live in the US and Ove is written about a man who lives in Norway, but the character is recognized in both places. I also thought it was interesting that even though Norway's social system is touted, it may not always be as wonderful as it appears. Just makes the point that most governments try and get away with things that they probably shouldn't. Now this is fiction, so it may be bogus. I really enjoyed the narration by George Newbern. All the characters were very distinct.
What I didn't like: It is a bit slow getting into because of the different style, but easily overlooked.
Rating: 4.5/5