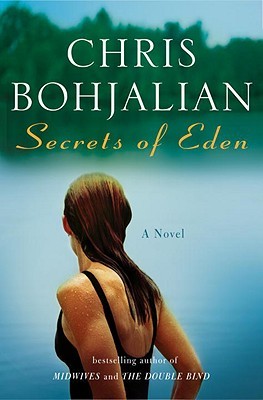 I had been hitting the reject button for the last three audio books I picked up at the library lately, so when I say this one, from an author I have always liked, I went for it.
Stats: Published in 2010, Audio book is 11.5 hours/9 discs, narrated by Mark Bramhall, Susan Denaker, Rebecca Lowman and Kathe Mazur. Print is 370 pages.
Blurb: (Goodreads) "There," says Alice Hayward to Reverend Stephen Drew, just after her baptism, and just before going home to the husband who will kill her that evening and then shoot himself. Drew, tortured by the cryptic finality of that short utterance, feels his faith in God slipping away and is saved from despair only by a meeting with Heather Laurent, the author of wildly successful, inspirational books about . . . angels.
Heather survived a childhood that culminated in her own parents' murder-suicide, so she identifies deeply with Alice's daughter, Katie, offering herself as a mentor to the girl and a shoulder for Stephen – who flees the pulpit to be with Heather and see if there is anything to be salvaged from the spiritual wreckage around him.
But then the State's Attorney begins to suspect that Alice's husband may not have killed himself. . .and finds out that Alice had secrets only her minister knew.
What I liked: Every book of Bohjalian's that I've read, I've enjoyed, even though not all of them have been great. Mostly this is because of Bohjalian's skill at writing. There was a section or tow of this that was a bit slow and I'm not sure why they were included, but it didn't make me want to stop, just because I enjoyed the writing. I also did enjoy this story, however. It wasn't hard to figure out, who did it, so to speak, and I'm sure Bohjalian knew this, but there was a slight twist at the end, so I'm sure that's why he wrote it as he did. Along with that good writing is the author's skill at character development – most notably the Reverend, who starts out this book. And having Mark Bramhall narrate his voice (I always enjoy listening to Mr. Bramhall) really made it that much more entertaining and believable. The other narrators did fine as well, by the way.
What I didn't enjoy: As mentioned, there was a section or two that was too long, but not enough to make me want to stop. It was a bit unbelievable the way the daughter – Katie's – reacted to her parent's deaths, but again, not so much that it ruined the story. It was a bit more unbelievable the State's Attorney's reaction. I won't say more as not to give anything away.
Rating: 4/5